Mystic Potions are amazing looking Ball Python resulting in a combination of Mystic to Mojave! It is without a doubt one of my favorites Ball Pythons! First produced by Anthony McCain in 2009 along with the Super Mystic (Mystic X Mystic pairing) which are similar to the Potion but slightly darker! Mystic Potions hatch a very purple color which is amazing to see right out of the egg! As they age they tend to turn a slight grey. Mystics are a must have in any ball python collection, with so many Mystic combos to be made using this gene, let alone Potion combos and Super Mystic combos!
Ever since I saw the first pictures of Mystic Potions back in 2009 I knew I had to have one! Best of all, I knew I had to produce my own! I set out and purchased a male Mystic back in late to 2010 and paired him in 2011 with a female Mojave. Unfortunately she only laid three eggs and neither of the eggs were a Potion! In 2012 I paired my Mystic with numerous females from Normals to make more Mystics, to a 4000g Pastel to make Pastel Mystics, and of course a few Mojave females for another shot at Potions! This year he was a stud and did his thing to no end! Here are some of the results:
Mystic X Normal

Mystics hatched 7/26!

Mystic X Pastel

Pastel Mystics hatched 7/9!

Mystic X Mojave #1

Mystic/Mojaves/Potions hatched 9/8!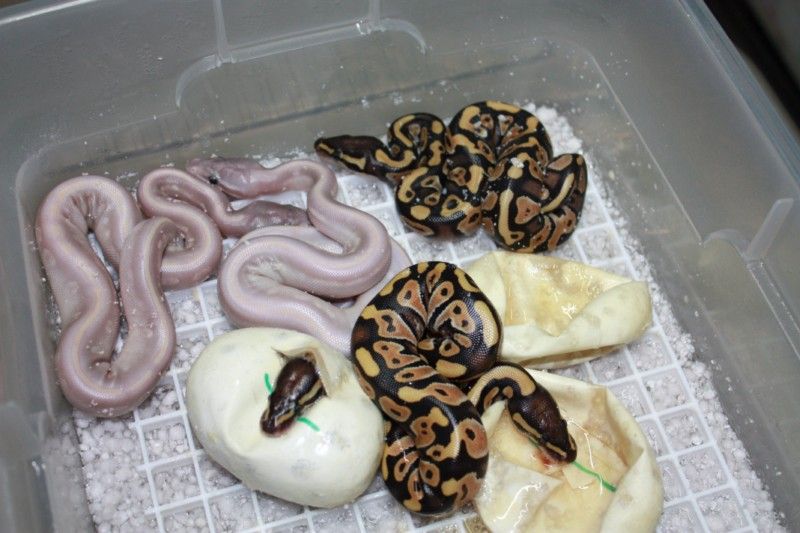 Mystic X Mojave #2

Set to drop eggs on 9/17th! Hoping to hit on a few more Potions!