I was cleaning out the tubs this morning and found this girl on a clutch…lol Didn't even know she was gravid, only paired her once with my mojo, and a few times with my cinnamon, will see what comes from this 5 egger!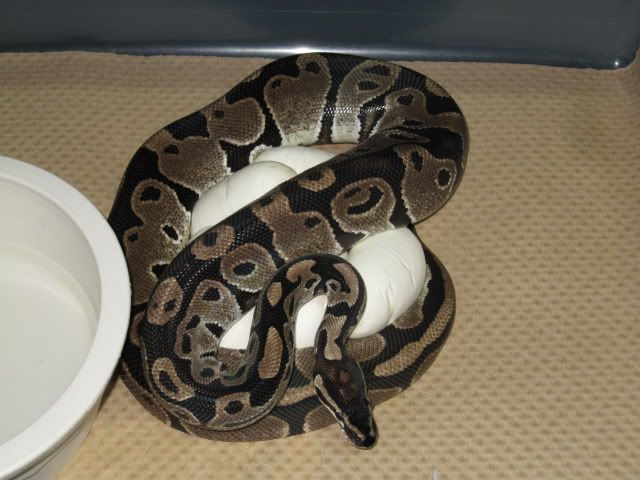 On to clutch the 5th clutch, Lesser X Normal pairing!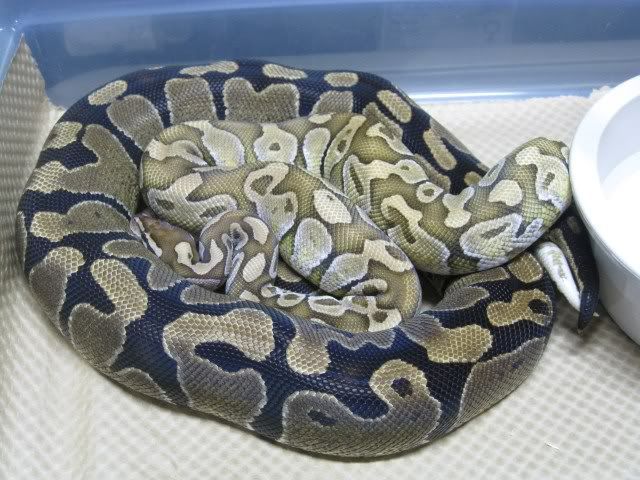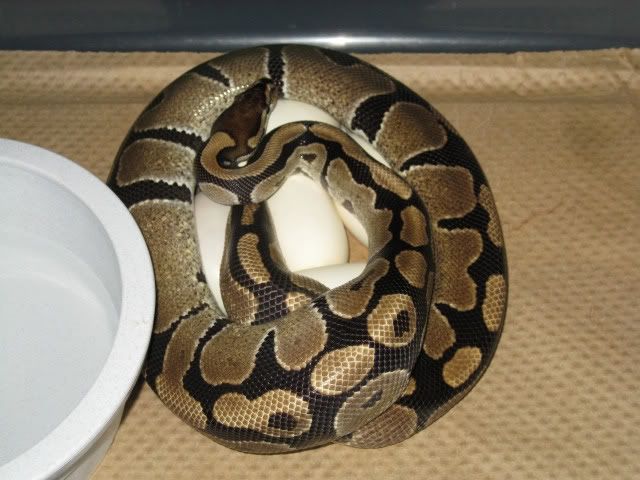 And clutch 6th, gotta love Ball pythons, this girl was paired with my Mojave male…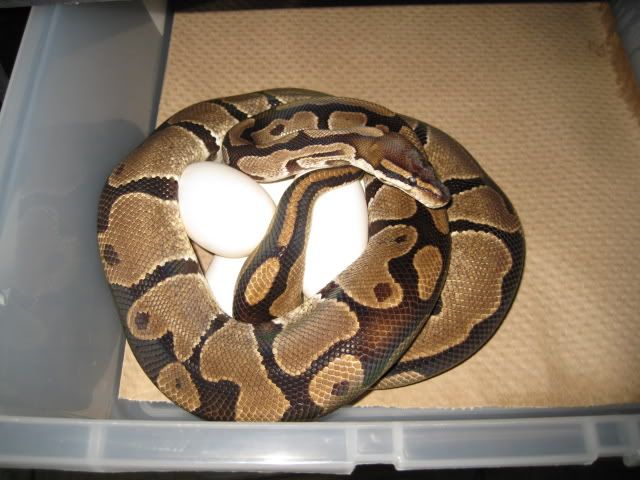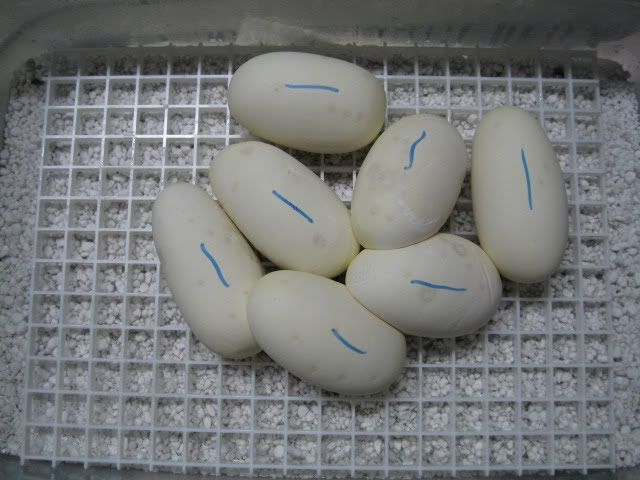 Also, caught this girl ovulating this week. She was paired with my Lesser male mainly, but also locked up with our Bee male a few times..