Caught this girl dropping her litter tonight, I had to have gone in the reptile room 20-30 times in one hour trying to catch her in the act! I sat there and waited for a good 30min! Waiting for the moment and FINALLY, she started pushing out babies! I caught the whole thing on video from start to finish! The whole process was 32min, and was able to get the whole thing on video! I'll shorten it up and put it up on Youtube! A nice pile of babies, some nice sunglows, some that I'd bet are Super Sunglows, same for Hypos and Super Hypos, some just jump at you. Very proud of this girl! Three litters, three years in a row!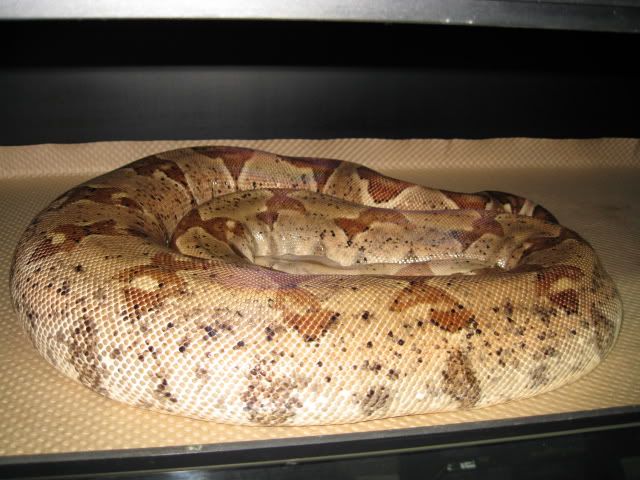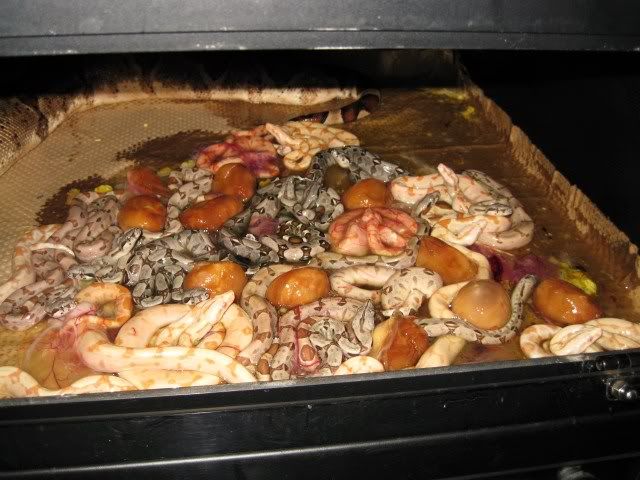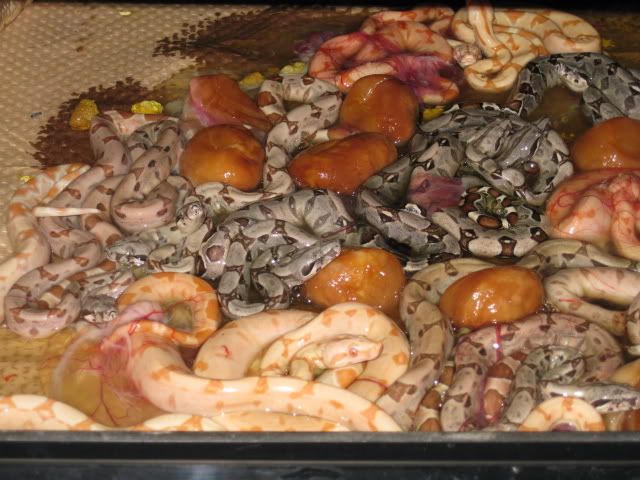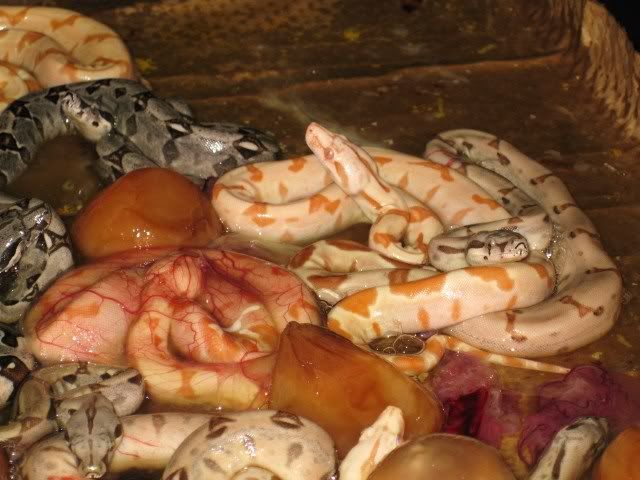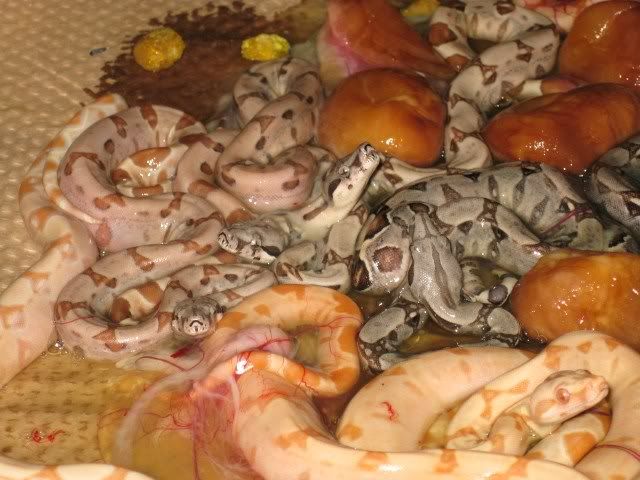 Check out our Youtube channel for part II.
Moved babies into a 28qt tub with moist paper towels.
We'll move them to a fresh tub daily, until they shed in appx 10 days.