I needed some more space for growing snakes, I was all set to order my PVC sheets and build my own racks with PVC as I've always done. It's 50-70% cheaper Vs buying the same racks from one of many PVC rack companies, pay shipping and wait 3-4-6-8wks for your racks to arrive.
As I was thinking about it, I decided to look into ARS, FB and Vision racks. While ARS and FB are solid racks and I like them a lot, they are super expensive! I looked at Vision and based on the price and value, they were not bad at all. I started looking at the pros and cons, reading reviews, chatting with breeders who actually own them, etc, etc. As with anything, forums are marketing tools, depending on the forum you look at, or ask a question on about a rack company for example, you will get varying information. Some forums support Boaphile, some AP, some RBI and usually criticism of any rack company, is usually followed by a dozen "Buy these racks instead" posts. Hard to tell what feedback is fact based Vs biased, and frustrating to say the least.
After speaking to people that I KNEW, TRUSTED and ACTUALLY OWNED Vision racks, I decided to try them out. I ordered Visions version of a CB70 tub rack, the V70/11 rack this past weekend (Sat/Sun) and this morning (Friday) the rack arrived via Fedex.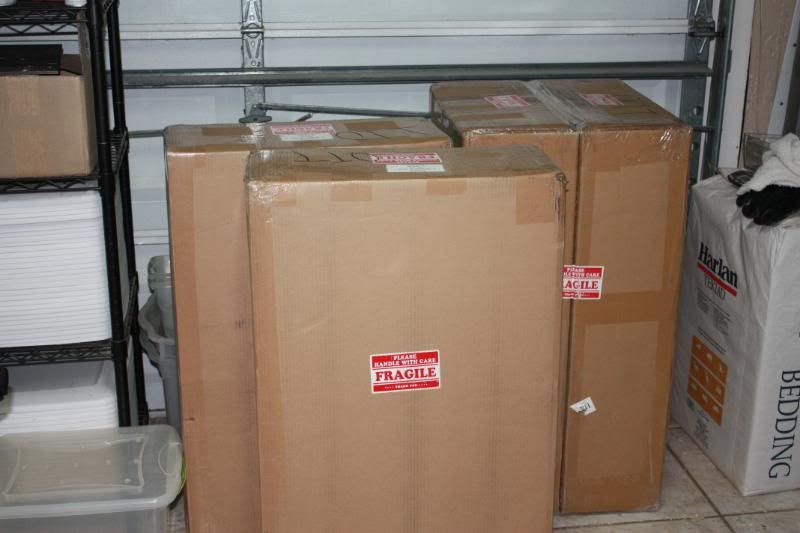 I will be honest, I was already expecting a 100 "What if's?!". What if a part if broken, what if a part does not fit, what if a part is defective, etc, etc. I was already dreading even thinking about calling up Vision and having to return anything!! As I unpacked and checked everything, all looked good and was accounted for, and I began assembly, which by the way any child can do! The rack is super easy to assemble, it's almost impossible to screw up if you have 1/2 a brain.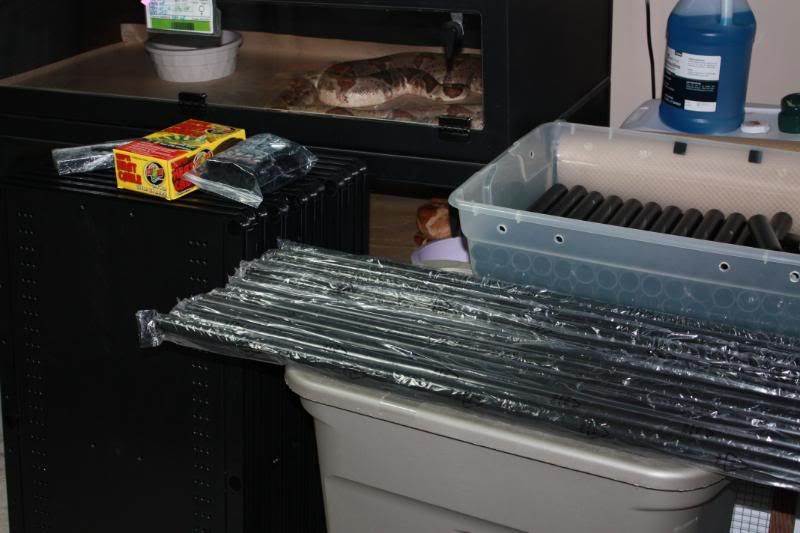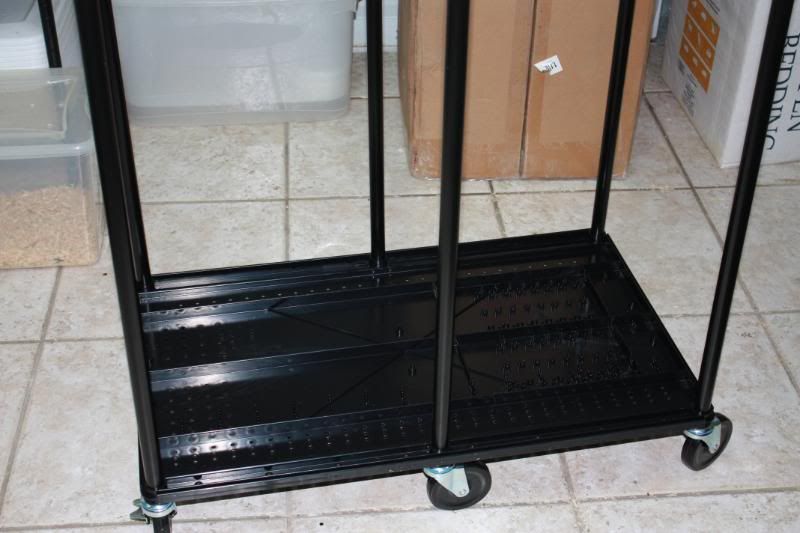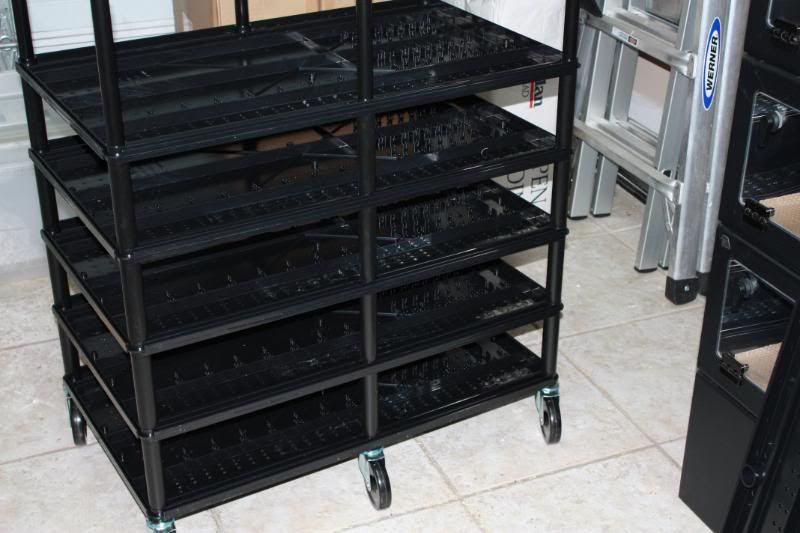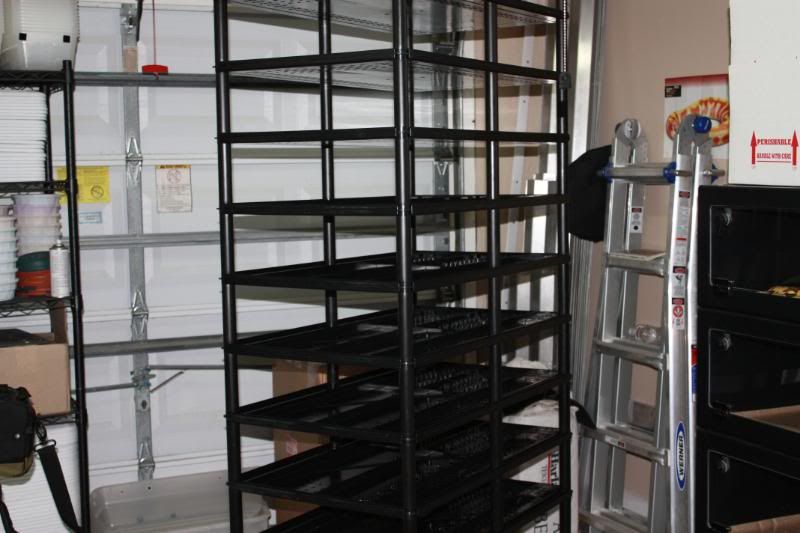 Assembling the rack itself took me about 40min total, from unpacking to adding the last shelf, and tightening everything up. The heat cable on the other hand, took some getting use to and a bit of thinking! There are no instructions on how to set it up really, because every case may be different. Some may need more heat, less heat, less heat per top tubs, more per bottom, etc. Once you figure it out somewhat, it's really simple and actually pretty cool how you can customize each level as needed, simply by using more or less cable. To make it easy, I recommend stretching out the cable and measure what you need per tub. Example, the 50ft cable gives you appx 4ft of usable cable per shelf based on the 11 V70 tub rack. Take that and then customize as needed, if you need more, you can always buy another cable and add to it as needed. Figuring out and installing the heat cable was another 30-40min, but once you figure it out and get going, it's really easy. If I have to do it again, it would likely take me 15min.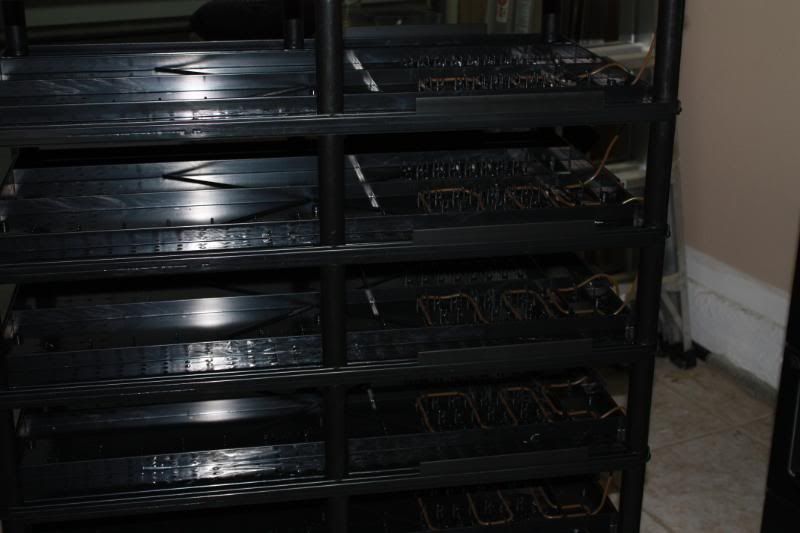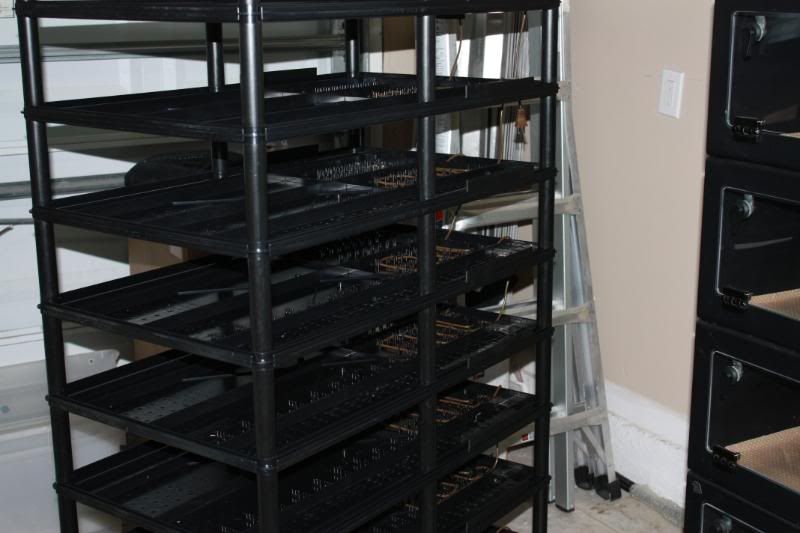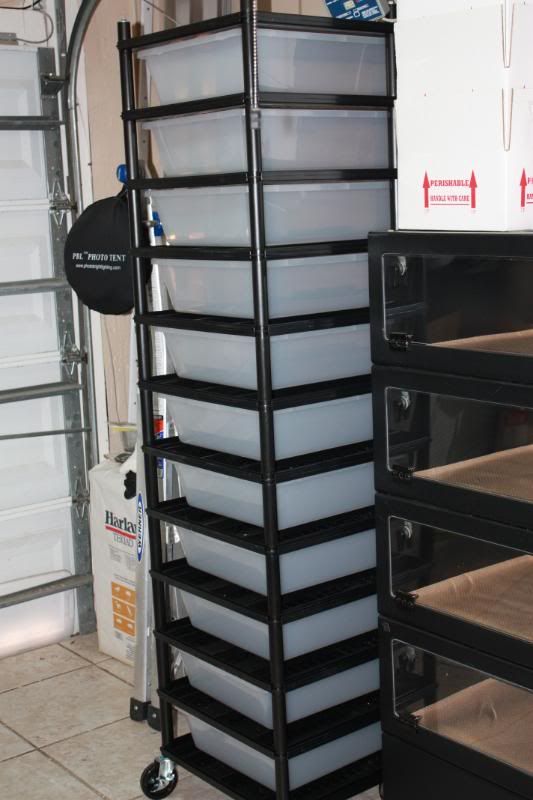 As for my initial review, I love the rack! Everything fits perfect, easy to set up, all the tubs fit snug, yet not tight at all. The rack does not wobble, or is unstable in any way shape or form, of course if you run into it and tackle it to the ground, it will fall!!…lol Overall, I am very pleased with it thus far!!! We will see how I feel about it over the next 1-2-3-6MO of actually using it and if all goes well, I can see myself replacing my current PVC racks with Vision racks.
If you are thinking about buying Vision racks, stick to the Vision racks with the Vision tubs! From what I gathered from ACTUAL OWNERS, the Vision rack/Sterilite tub combos are not that great and these seem to be the ones where the tubs stick or don't slide well with time. The Vision V70, V35 and hatchling racks are great! 90% of actual owners seem to be very happy with them, and so far I am as well.
Added a few more V70 and V35 racks, still loving them!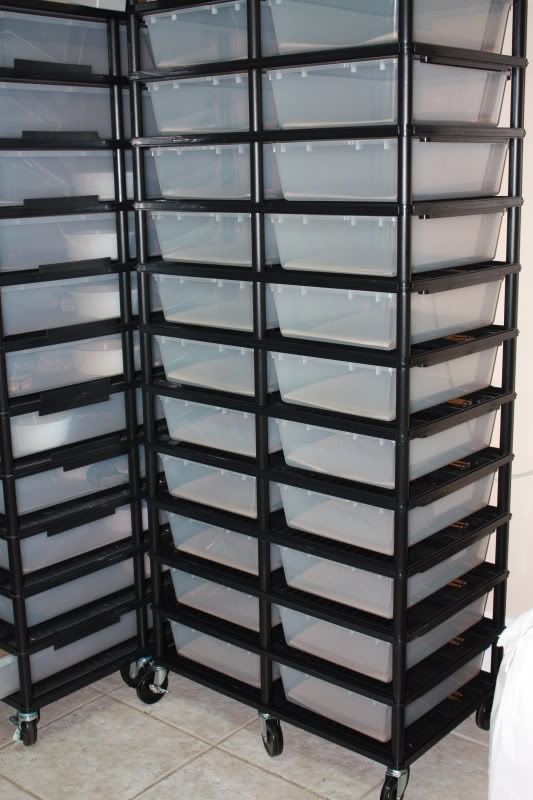 Bought my first Vision Hatchling racks and once again, LOVE THEM! I bought two 60 tub hatchling racks and plan to add two more for next year.